GT5D
Gyrokinetic Toroidal 5D Full-f Eulerian Code
---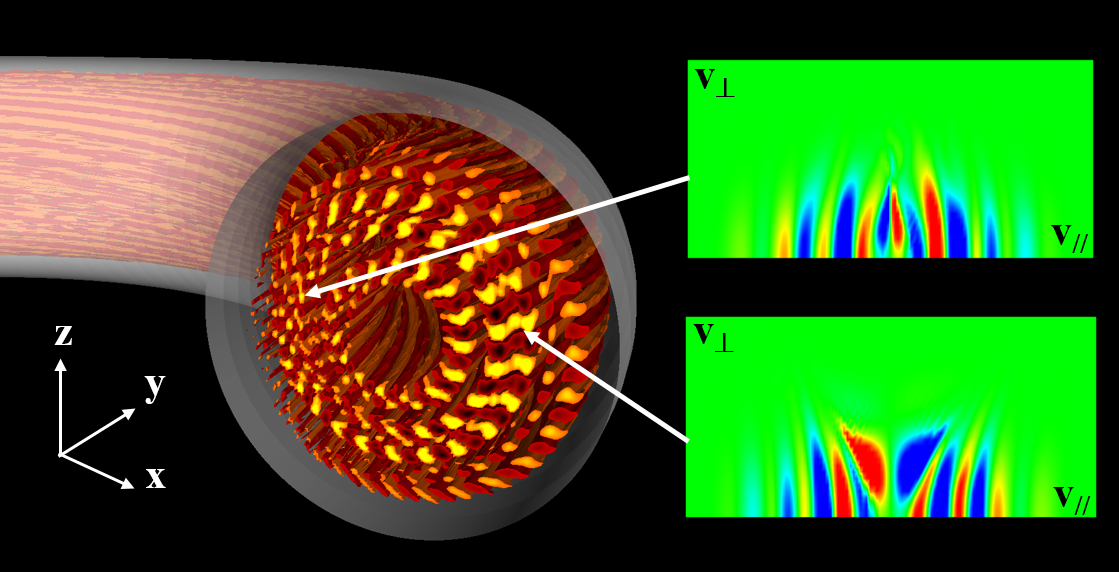 コード概要
---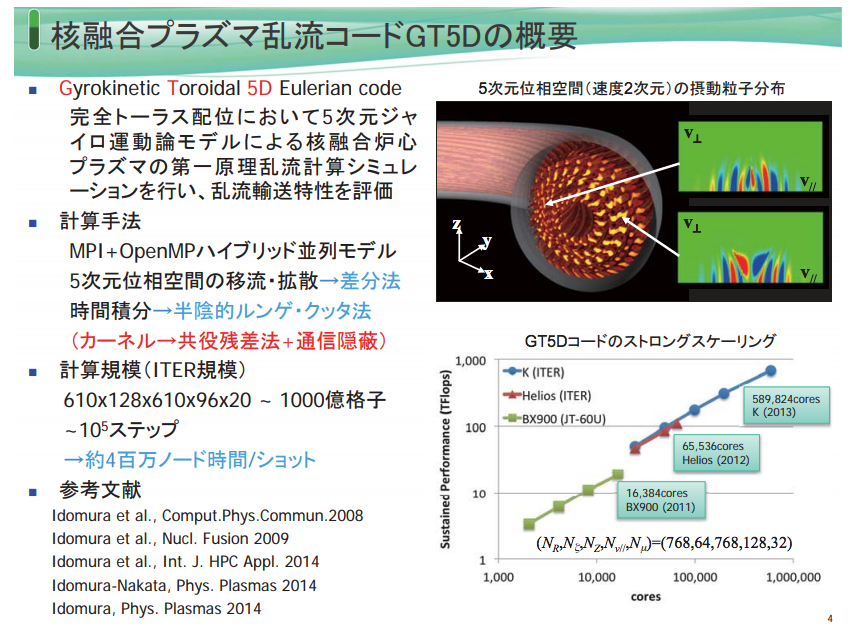 References
---
Y. Idomura, et al., Study of ion turbulent transport and profile formations using global gyrokinetic full-f vlasov simulation, Nuclear Fusion 49, 065029 (2009).
Y. Idomura, A new hybrid kinetic electron model for full-f gyrokinetic simulations, Journal of Computational Physics 313, 511 (2016).
Y. Idomura, et al., Communication-overlap techniques for improved strong scaling of gyrokinetic eulerian code beyond 100k cores on the K-computer, The International Journal of High Performance Computing Applications 28, 73 (2014).
Y. Idomura, et al., Application of a communication-avoiding generalized minimal residual method to a gyrokinetic five dimensional eulerian code on many core platforms, In Proceedings of the 8th Workshop on Latest Advances in Scalable Algorithms for Large-Scale Systems}, ScalA '17, pp.7:1--7:8, NewYork, NY, USA, 2017. ACM.